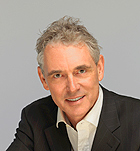 Jeremy R Needs MRICS
Managing Director

Jeremy is Managing Director and owner of South Molton Real Estate Ltd. In addition to overseeing the running of the company he is primarily responsible for the sourcing, assembly, financing and instigation of new projects together with client liaison during the pre and post construction phases.

He has over 30 years experience in the property development industry with a firm and multi disciplined grounding, acquired at the Hertfordshire based Hunting Gate Group Ltd, a substantial private property company.

After first establishing the Group as a respected player in tax efficient and Enterprise Zone developments, he completed a wide range of projects in the industrial, office and retail sectors, with values ranging from £2m to £50m. Many were in joint venture with major pension funds, insurance companies, and public authorities.

He was appointed Director of Hunting Gate Developments Ltd in 1986 and Managing Director of its Mayfair based London Division in 1992, a post he resigned in 1996 to set up the South Molton group of companies.

Jeremy sat on the Committee of The 100 Property Club for fifteen years, including nine as Charity Officer and two as Chairman, in 1997 and 1998.

An experienced yachtsman and team player, he has competed in numerous national and international sailing events and is a qualified RFU Coach and Junior Referee, which he has practised through the management and coaching of a team at Rosslyn Park for 13 years.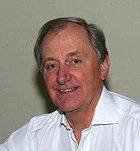 Stephen W Holloway FRICS, MCIOB
Construction Director

Stephen is primarily responsible for all matters related to construction including, the co-ordination of consultants in the latter phases of the design development process, the tendering and letting of construction projects and, in the role of Employers Agent, management of the construction phase.

He has an in depth knowledge of JCT Contracts, obtained both as an employer and a contractor. Initially a quantity surveyor, he was appointed Projects Director of Hunting Gate Developments Ltd in 1980, with overall responsibility for the project management team and all construction projects. This role was expanded in 1988, on being appointed Managing Director of Hunting Gate Project Management Ltd, a company that successfully sourced and managed commissions for major clients outside the Group. Latterly, he was also Director of Hunting Gate Construction Ltd, the Groups construction company, responsible for all on site construction activities, before resigning to set up his own project management business.

Stephen has extensive construction and project management 'know how' gained from working on countless projects of many types, often with major pension funds, insurance companies and joint venture clients.

He is captain of his local golf club, an accomplished cricketer and has also competed in both the London and New York marathons.

Tony Roscoe FRICS
Tony has extensive experience in the quoted property sector through his roles as Chief Executive of Asda Property Holdings plc and J S Real Estate plc, where he successfully guided the companies through numerous investment and development projects, many with public and private sector partners. He provides invaluable support in areas relating to investment management, development, joint venture structures and financing.

Michael Sparks BA (Hons) Dip.Arch. RIBA
Michael is proprietor of Michael Sparks Associates, a leading UK architect in the industrial and commercial property sectors. His keen eye for design, underpinned by a sound knowledge of the planning process and a refreshingly commercial mind has been a key factor in South Molton's success, on a range of projects since 1996.
www.msa-architects.co.uk

Brendan Kilpatrick BA(Hons) Dip. Arch. RIBA. MAPM
Brendan is a Board Director of PRP Architects LLP, one of the Worlds largest multidisciplinary architectural practices. His speciality is in urban regeneration when driven by social and private led residential accommodation with the need to integrate multi-tenures and mixed uses. It is on projects of this type that Brendan provides valuable input, based on the breadth of PRP's experience and skills.
www.prparchitects.co.uk

Neil Goldsmith BA(Hons). BPL. MRTPI
Neil is a planning consultant and Director of Nathaniel Lichfield and Partners a top UK planning consultancy that handles the most complex of projects. Formerly at Westminster City Council he brings extensive experience and specialist advice in complicated planning matters pertaining to commercial development.
www.nlpplanning.com

Neil Findlay BSc. CEng. MICE. MIHT. MCIT
Neil is a Senior Technical Director of WSP, one of the fastest growing design and engineering consultants in the World. He is an expert in Transport and Infrastructure Planning and Design as well as Environmental and Sustainability Assessments, skills now of paramount importance in the process of development.
www.wspgroup.com

Visit the link that most relates to you and your business
---